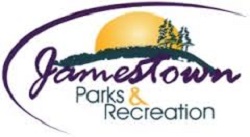 JAMESTOWN - The Jamestown Parks and Recreation Department has published the schedule for the upcoming Cabin Fever Days in early February.
The Bunker will offer horse-drawn rides on Feb. 4 and 12 from 1 - 4 p.m. The Bunker is open for sledding Monday through Friday from 3:30 - 5:30 p.m. and on Saturday/Sunday from 11 a.m. to 5:30 p.m.
Gussner Elementary will host open gym on Feb. 4 and 11 from noon to 2 p.m.
Outdoor skating rinks and warming houses are open at McElroy, Meidinger and Leapaldt Parks Monday through Friday 3:30 to 8:00 p.m., Saturdays from 11 a.m. to 7:00 p.m. and on Sundays from noon to 6:00 p.m.
A co-ed softball tournament is planned for Saturday, Feb. 11 at the Stefonek Softball Complex in McElroy Park It starts at 11:00 a.m. Team registration is $70.
The Hillcrest Pro Shop will host a Pinochle tournament on Feb. 11 beginning at 10 a.m. A $10 entry fee includes lunch and beverage. You must sign up as a two-person team and space is limited.
Registration forms for the tournaments are available at Jamestown Parks and Recreation, 1002 2nd Ave. SE. If you need more information, call John at 701-252-3982.