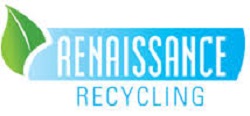 JAMESTOWN - The Jamestown City Council met in special session on Wednesday afternoon and eventually approved a services enterprise agreement for residential curbside recycling with Renaissance Recycling, LLC.
The agreement is a five-year contract, with a renegotiation clause before years 6-10. It's to be reviewed annually.
The cost per household is $5.55 per month to the city for the first year. An inflation-rate multiplier will be applied each year and the rate structure will be reviewed prior to renewal for years 6-10. Costs to household owners will depend on the size of the recycling container they choose.
The drop-off site is to be open four hours a day for five days a week, including Saturdays. It's to be maintained and operated in a safe manner for the public.
During the first six months of the contract, Renaissance Recycling and the city will split the costs of disposing of non-recyclable items. Renaissance will pick up the full cost after six months.
Councilman Dan Buchanan again raised the issue for people seeking to opt out of program. The only option offered is to choose the smallest recycling bin in order to see the smallest change in a household's monthly utility charge. If a household chooses not to recycle, it will still be charged for the service.
Glass will continue to be handled at the recycling center only.
The vote to approve the contract was unanimous, with member Ramone Gumke absent.
The program is expected to be operating by July.