Pete Cato
The morning beat with cowboy Pete (7am – 11am)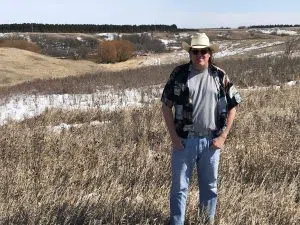 Pete grew up on the east coast of the US and spent several years abroad working on English speaking radio stations in Russia and Europe. Within this time Pete won awards as radio host of the year and best show leaving behind his native speaking competitors.
Upon his return to the US Pete came to Mix 93.3FM and KSJB 600AM in late 2017 to bring a breath of fresh air into the stations' broadcast. He's currently hosting morning show on KSJB 600AM and an afternoon show on Mix 93.3FM also acting as a Program director for both stations. His covers show has recently been launched on Mix 93.3FM to introduce modern and classic covers of songs across the different genres.
Catch The Morning Beat with cowboy Pete live every week day from 7 to 11 AM.
Pete Cato
pd@ksjbam.com
701-252-3570 ext. 306