Jamestown, ND –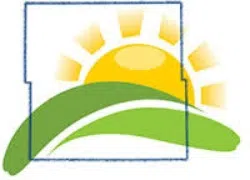 Stutsman County conducted a simulated county-wide tornado exercise Wednesday morning, May 2 as part of Severe Summer Weather Awareness Week.  The exercise began at 11:15 a.m. simulating what occurs locally when a tornado warning is issued by the National Weather Service.
The goal of the exercise was to test the Communications Center's internal notification procedures county-wide including the testing of area community siren systems. The siren systems for Jamestown, Buchanan, Cleveland, Medina and Streeter were tested, all of which proved to be operational and ready for the summer weather season.
Because the National Weather Service did not participate in the exercise, the simulated warning was not broadcast through the National Weather Service all-hazards weather radio system. Also, the Emergency Alert System (EAS) for local AM/FM radio stations and cable television providers was not activated. Stutsman County's CodeRED notification system was also not activated for this test.
The CodeRED Weather Warning system allows individuals to sign up for immediate notification of tornado, thunderstorm, and/or flash flood warnings for a specific warned area. To sign up for CodeRED Weather Warning, go to the Stutsman County webpage at HYPERLINK "http://www.co.stutsman.nd.us" www.co.stutsman.nd.us and click on the CodeRED icon at the bottom of the page. Choose to receive weather warnings via land-line telephones, cell-phones (optional text messaging), VOIP phones and email. CodeRED Weather Warning is a no-cost way to receive immediate weather warnings, but registration is required to utilize the service. For those needing assistance to register, contact Stutsman County Emergency Management at 701-252-9093.