Nurturing Parents Program Coming to 10 Communities
Posted by KSJB News on 8/18/2017 12:40:00 PM.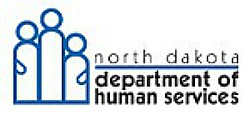 BISMARCK, N.D (LuWanna Lawrence). –
Child abuse and neglect is preventable.
The Nurturing Parenting Program is proven to
help
families replace negative parenting practices, establish a nurturing way of life and develop healthier, stronger relationships.
More
---
Authorities Identify Body Found West of Streeter
Posted by KSJB News on 8/17/2017 6:15:00 PM.
STREETER. ND – Stutsman County authorities are investigating the death of 25 year old Garrick Bonnet of Streeter.
More
---
North Central Farmers and Wheat Growers Seeking to Merge
Posted by KSJB News on 8/17/2017 10:24:00 AM.
ABERDEEN, S.D., (AP) - The boards of two agriculture co-ops in the Dakotas have decided to hold a second vote among their members about merging.
---
Roth Named to Lead New Entrepreneur Center
Posted by KSJB News on 8/17/2017 10:19:00 AM.
JAMESTOWN, ND:(Dalla Rosin) - The Jamestown Regional Entrepreneur Center (JREC) hired Katherine Roth as its Executive Director. Ms. Roth began her new role on August 15, 2017.
More
---
City Reports Some Progress with Garbage Containers
Posted by KSJB News on 8/16/2017 11:53:00 AM.
JAMESTOWN - Jay Sveum, Deputy City Auditor/HRO for the City of Jamestown announced that crews from Rehrig Pacific have distributed the majority of the brown garbage containers to Jamestown single family households, mobile homes and most multi-unit housing (apartment) facilities.
More
---
Next Entry